BREATHE FREELY
With the world's first HypersoniQ™ powered, truly pocket portable nebulizer,
Flyp is liberating users from the constraints of managing asthma and COPD.
The lightest and smallest nebulizer to be cleared by the FDA. Meets TSA/FSA requirements for air travel.
TRAVEL WELL
READ MORE
Treatments in as little as 7 minutes.
NEVER SLOW DOWN
READ MORE
No tubes, plugs, or compressors. Just Fill, Click, Breathe.
UNPLUG AND UNCOMPLICATE
READ MORE
Flyp is whisper quiet and recharges via micro-USB
RELAX AND RECHARGE
READ MORE
HEALTHIER
Tested 3 years. 18 different, rigorous laboratory tests in all.
FASTER
Average treatment time of just 7 minutes. Less waiting around.
SIMPLER
No tubes nor control units to get in the way.
QUIETER
Barely a whisper thanks to HypersoniQ™ Technology. The internal disk vibrates 2000x faster than a hummingbird's wings.
HAPPIER
Never fear for your next breath. It's there with you — tucked away in your pocket.
INTUITIVE
Internal magnets make attaching the HypersonIQ cartridge a snap.
ERGONOMIC
6ml medication reservoir with an easy-open seal.
POWERFUL
A usb-charged internal battery provides days worth of treatments between charging cycles.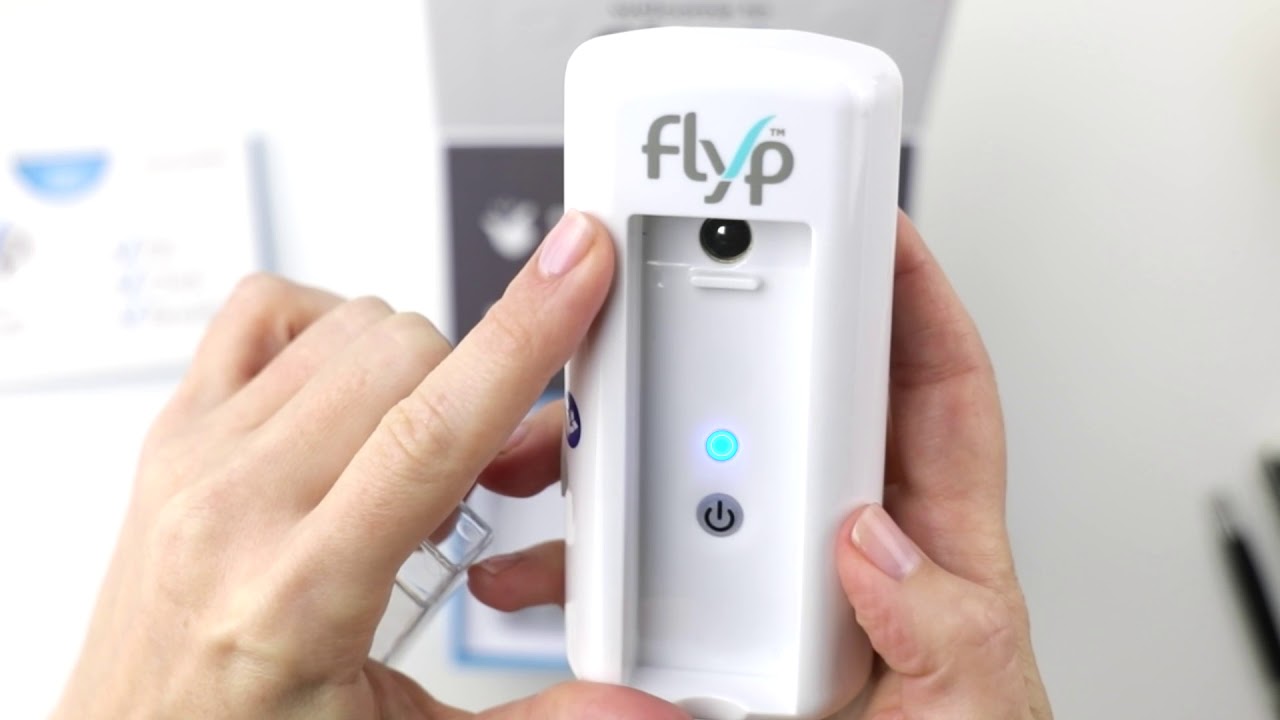 NO TUBES. NO LIMITS.
NO ASSEMBLY. NO KIDDING.